9 Ways to Make Yourself Happy
9 Ways to Make Yourself Happy
Get Your Free Copy Today!
Do you want to connect more deeply to the joy and happiness that is your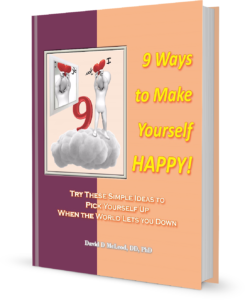 natural state? Well, then you'll want to pick up a copy of my eBook, entitled
9 Ways to Make Yourself Happy
This little eBook contains a lot of powerful and useful ideas that can really brighten up your day—and this will have a very positive influence on all the people around you.
Normally, I sell this eBook for $9.95, but for a limited time, you can get your copy absolutely free! So, fill out the form below, and I'll send my eBook as a downloadable PDF attachment directly to your email address!