Couples Clearing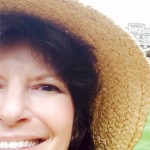 My sweetheart and I were "walking on eggshells" and didn't know how to get back on solid footing. David's gentle but unwavering guidance helped us move through potentially volatile issues with clarity and relative comfort. Since our session with him, our relationship has been much more relaxed, and I feel a great amount of growth has taken place. We are better able to communicate, and I feel like we understand each other better. Having a calm and focused mediator allowed us to explore sensitive topics in a safe and structured framework. I would recommend David to assist anybody having trouble in this tremendously important aspect of life.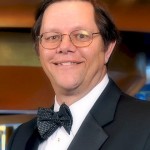 My sweetheart and I were having some communication issues. I had met David at a men's group and thought that he could help me communicate better and also be heard. David got the two of us talking and hearing each other. Within 20 minutes I had found my sweetheart again. I busted through all of the crap that had been keeping me from really seeing her.
I watched as she started seeing me again. Listening to her and finding out what she was really feeling—not just saying—was very eye-opening for me.
Now when things start to go off the rails instead of assuming she knows how I feel, I tell her and she listens. I feel much more in balance with her and I am looking forward to spending the rest of my life with her.
Thanks David!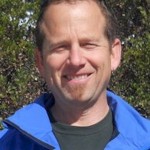 Recently I found myself in one of the most challenging periods of my life, struggling to make a relationship work and finding it extremely difficult to navigate on my own. Sometimes the challenges we face are so multifaceted it is difficult to get to the essence of who we are in a situation. David is a master at facilitating, and because of his support in a couple's clearing process, I was able to find my way to some deeper personal truths that I could not see without his assistance. David created a safe and sacred context for the communication that took place between me and my daughter's mother, and he facilitated a complete openness and acceptance of my truth regardless of what it was. In that safety he allowed me to find my way through the twists and turns of all of my feelings and thoughts and beliefs to my deeper truth. His facilitation also contributed in a big way to help me find my way to greater connection with my daughter. I am very grateful for David's support.
Facilitation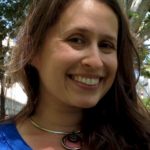 GROW was a fantastic two-day investment! The myriad of skills I learned are helping me both professionally and personally and have helped me connect with colleagues across the company. We were able to discuss sensitive topics in a safe environment and learn important skills that not only help us thrive at Guidewire, but be better people as well. I can't say enough good things about GROW and hope that every employee will jump on the opportunity to participate!
David has a remarkable ability to help me drill down to the real core of what I'm experiencing, discover long-held beliefs that aren't serving me any more, and gain the awareness and consciousness required to choose a different path than I have in the past. He does this with incredible compassion, and a fierceness that drives me to do tough work that I might otherwise be too frightened to tackle. As a result, I have shifted my attitudes and learned to change my behaviors, and in so doing have developed more balanced relationships—romantic, platonic, and professional—with the people in my life. I have found great success in asking for what I want (something I've had a lot of difficulty doing in the past), offering my own gifts to others in a more authentic way (something I've done out of fear or care-taking instead of simple generosity), and standing accountable for my failures.
Software Engineering Manager
USA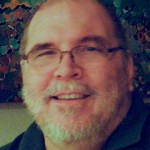 David is a skilled, heartful, fearless facilitator of self-discovery and healing. I have personally witnessed his passion for personal healing and support of others. Even as he has manifested great skill, he consistently seeks opportunities to deepen his understanding and sharpen his abilities. Keenly aware that the potential for healing work grows with the safety of the healing circle, David brings a patience and uncompromising support for each participant, encouraging the formation of a supportive and reverent healing space. Unhurried and fiercely compassionate, David has led me and hundreds of others through fears and confusion, and into relief, understanding, and delight that we might never have found on our own.
Life Mastery TV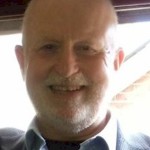 Two really great and caring people—their webinars explore the emotional and stress issues that afflict so many of us nowadays—these guys are David & Tommy.
Their webinars, which anyone can register for at no cost, are insightful and help a host of folks. Not just people with serious emotional problems but others like me. I consider myself as a pretty together person and can state that watching David and Tommy has helped me a lot. We all lose our way, or our perspective on gets skewed, so we need something that nudges us back on the right track.
Watching David and Tommy discuss and elaborate on aspects of life that bother or confuse people has certainly opened my mind.
I urge you to register and watch their next webinar, at the every least you'll find it entertaining and enlightening, and it may even give you the tools to "fix" something that's been bothering you!
Walker Technique Therapist
UK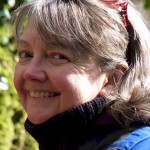 I have either watched live or watched the recordings of all the Life Mastery programs, and I find them to be thought-provoking and fun. These episodes have helped me to open up to other ways of thinking about life experiences and how we react to them. You can feel that David & Tommy are sharing from their own experiences, with understanding of what we put ourselves through and with great empathy.
Founder, Gift of Healing TV
UK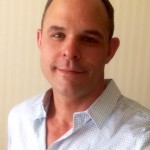 I appreciate the opportunity to participate with your Life Mastery TV webinars. I find your approach to the discussions to be very helpful and useful with looking more deeply at the root causes of feelings, emotions and life experiences. I really appreciate all the "use it now" info and practical applications you both provide the participants. With only 30 minutes of webinar time, the discussions are truly packed with useful and truthful information and I sense your enthusiasm throughout all discussions. Both of your teaching styles are incredibly effective, and I am certainly looking forward to future webinars with you!
Owner, Carbon Lite Racing
USA
Coaching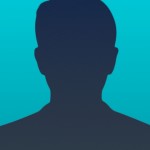 David has helped me in a number of ways, but what I really appreciate is being able to step through my fears in order to gain more confidence at presenting myself with clarity and authenticity so that I can express my needs and wants in a more direct manner. This has been transformative for me because I have found myself encouraged and empowered by David to integrate these new behaviors into all aspects of my life; as a result, the world now seems much less hostile to me and I am no longer stuck in negative patterns. David is like a homing beacon that guides me to the authentic part of myself, and his caring and willingness to express his own vulnerability creates a space in which I feel safe enough to do whatever I need to do in order to grow. I have learned a lot from David, but the one thing that is most valuable to me is knowing that I am okay no matter what happens.
Over the years, David has proven to be a loyal friend and teacher. I know him to be a compassionate, loving man who brings creativity and authenticity to his daily interactions. He is fiercely committed to his own personal growth, as well as to the raising of consciousness of men and women in the world. David has boundless energy and enthusiasm for this work. More importantly, he walks the talk. He understands that life is more about the journey than the destination. As David travels along his path, he continues to learn and grow. He challenges me and others to do the same.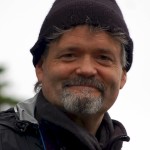 I've had the good fortune to have David facilitate my personal deep-process work on numerous occasions. What really sets David apart is his intuitive sense of how to apply his extensive facilitation skills to help me quickly get to the emotional root of whatever I'm working on. The results of my work with David have amazed me, and have helped me move past paralyzing deep-rooted fears into a place of motivated and enthusiastic empowerment. This has made a huge difference in the level of satisfaction and joy I experience in my life on a daily basis. Thank you, David!
Workshop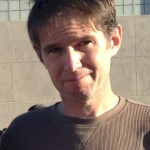 I found the GROW workshop to be an enlightening and enriching experience that underscored for me ways in which I can better embody the core values of Integrity, Rationality and Collegiality both in my work and in my life. David's demeanor as a teacher is welcoming and encouraging, and I found him to be very skillful at facilitating the fun and enriching activities we went through as a group. The workshop afforded me the opportunity to forge connections with many people who came from departments in the company different from my own. Had it not been for the GROW workshop, I wouldn't have had the chance to get to know these wonderful colleagues as I did, and a lasting impact from the workshop is my ongoing connection to all of them. I feel that I gained valuable insights into how I can more effectively communicate and collaborate with my peers here at Guidewire and with others outside the sphere of work as a result of my participation in this very valuable and very fun workshop!
Lead Engineering Manager
USA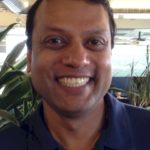 The GROW training was a refresher to enhance interpersonal skills, creativity, collegiality and communication. All of the activities were well thought out and planned to fit two full days. This workshop went way beyond my expectations! David and his team did a great job! Many kudos and thanks for organizing.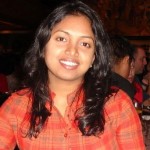 It was a GREAT experience being at the GROW workshop. The Workshop has definitely helped me GROW as a Colleague, a Mom, a Wife, a Daughter and overall as a Person in several ways.

Firstly, I loved the fact that I got to meet people from various other departments of Guidewire which would not have been easy otherwise. It helped me to get to know my colleagues well enough to develop a bond with them, which in turn strengthened my bond with Guidewire as a company and made me feel like I was an integral part of it. Being a newbie at Guidewire, it was important to gain that confidence. The relationships I built with my co-workers made me comfortable at my work place and makes me want to stay here longer.

Secondly, the Content and structure of the program is so well designed that it does not make you feel like you are in a "workshop workshop". It's filled with so many fun activities and games that I initially hesitated, but at the end was proud of what I could do and accomplish.
Emphasis on Guidewire's core values was through fun activities. It made me realize how well our core values are chosen, how it has contributed to our growth so far and how it makes our workplace a pleasant and fun environment to be in.

GROW also helped me to truly listen to everyone around me. I usually listen to my colleagues at work, but tend to take my family (kids, husband , parents) for granted. I learned how important active listening is and that helped me discover many aspects of my kids which are very important. I always thought I was a good mom, but I must agree that the workshop has made me a better Mom. I also gained good insight into effective communication and collaboration which again is a great skill to possess to be successful not only at work but in life.

Last but not the least, David is such an amazing teacher and mentor. He creates this wonderful, encouraging environment that makes me absolutely comfortable to be in. I call him a mentor, because I can walk up to him anytime for suggestions and advice on topics discussed during the workshop and he is always so welcoming.

On the whole I would like to say that I'm so glad I took the workshop and encourage everyone to give it a try.
Facilitator Training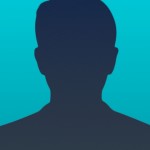 David is a joy to watch when he facilitates. His focus, awareness, compassion, and insights are inspirational. His willingness to share these gifts and nurture others (as facilitators or as clients) with his love can't help but make this world a better place for all. You owe it to yourself and the other people in your life to take advantage of what he offers.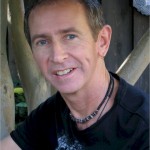 David's SHIFT training allowed me to take my facilitation of shadow processes to the next level, and I have already incorporated elements into my work with clients.
David broke the processes down into easy-to-follow steps, and coupled this with clear explanation of the theory behind them. This supported me stepping through my fear of "not getting it right" and entering the practice sessions with more confidence.
David's power, love and passion shone through the entire weekend, making it a safe and exciting container in which to learn about myself as well as about process facilitation.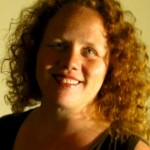 At David's SHIFT training I received the gift of trusting and following my intuition; the options are clearer and I can listen to suggestions from my inner voice with confidence. Since then I have had two powerful experiences where I couldn't have as effectively helped the person without that trust in myself. Had it not been for the SHIFT training, I might not have received such a strong proof that I have an inner voice that is worth listening to. And now I have learned that when I do listen to that voice, the results can be very rewarding!
Magic of "I Am"
David McLeod's daily affirmations remind me to refocus my attention on values that are precious to me, when my daily routine distracts me into a slew of to do's of faux importance.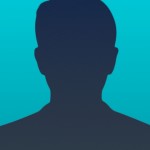 Most of us schedule our days in advance, meeting, chores to do, some pleasant, and to be honest most of them are not fun tasks to do… 🙂
Sometimes when you wake up you need that "push", something to give a flavor to your fast, and busy day. That is what I experienced when I was reading David's affirmation emails, I was like "Hmm…, it feels like was written just for me".
Whether you are spiritual, or do not believe in any of it, we are all humans and all we need that "message" that somehow seems to touch us deep down. It makes our everyday life roll smoother and easier, kind of it simply "makes sense".
If you feel like some of what I experienced resonates with you, just give it a try, and subscribe to David's Daily Affirmation program.
Enjoy!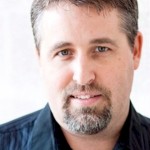 David's Magic of I Am affirmations are a great way for me to get centered and focused each day. I love the range of where they take me and also challenge me. In addition to the affirmations, I also get a video message each week that takes me even deeper into the message and the meaning it has for me. I am so grateful for this program, because it has been a great guide into higher awareness. To top it all off, the emails and the website are so easy to get and connect through. I'm going to tell people about this site—I know they'll love it!!